Problem-solving is an essential life skill that everyone needs, no matter their profession or background. Whether you're trying to solve a complex puzzle or find a solution to a business problem, effective problem-solving strategies are key to success. In this article, we'll explore the problem-solving toolbox and learn some effective ways to tackle problems and overcome challenges.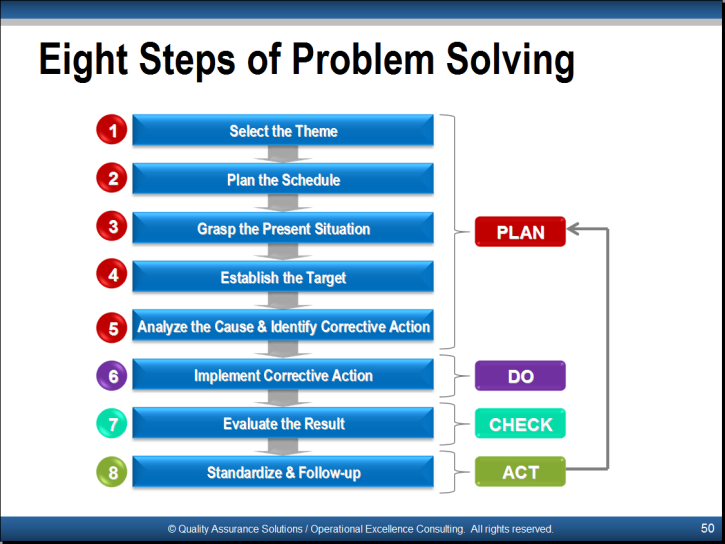 Let's Get Problem-solving!
The first step to effective problem-solving is to identify the problem. This might sound obvious, but it's crucial to be able to define the problem clearly before you can start working on solutions. Once you've identified the problem, take a step back and look at it from different angles. Try to understand the problem as well as you can, and gather as much information as possible.
Unleash Your Inner Solver
The next step is to unleash your inner solver. This means tapping into your creative side and thinking outside the box. One way to do this is through brainstorming. Take a piece of paper or a whiteboard and write down all the ideas that come to mind, no matter how crazy or far-fetched they might seem. The goal is to generate as many ideas as possible, and then pick the best ones to move forward with.
Build Your Problem-solving Arsenal
As you start to work on solutions, it's important to have a toolkit of problem-solving strategies at your disposal. One effective technique is called "divide and conquer." This involves breaking the problem down into smaller, more manageable pieces, and then tackling each piece individually. This can help you to avoid feeling overwhelmed and make it easier to come up with solutions.
Another useful technique is the "five whys." This involves asking "why" five times in a row to get to the root cause of the problem. This can help you to identify the underlying issues that are causing the problem, and come up with solutions that address those issues.
Master the Art of Solving Problems
Finally, mastering the art of problem-solving means developing a process that works for you. This might involve trial and error, testing out different strategies to see what works best. It's also important to stay flexible and be willing to adjust your approach as you go along.
One key element of effective problem-solving is persistence. Don't give up if your first idea doesn't work – keep trying until you find a solution that works. It can also be helpful to seek input from others, whether that's through brainstorming with colleagues or asking for feedback from friends and family.
Ultimately, effective problem-solving requires a combination of creativity, persistence, and strategic thinking. It's a skill that can be developed over time, and with practice, anyone can become a master problem-solver.
So, next time you're faced with a challenging problem, remember to take a step back, gather information, tap into your creativity, and try out different problem-solving strategies until you find one that works. With these tools in your arsenal, you'll be well-equipped to tackle any challenge that comes your way. Happy problem-solving!